12 high-quality Danish kidswear brands you should know
Danish Mom uses affiliate links, which means that if you make a purchase through my links, I may earn an affiliate commission.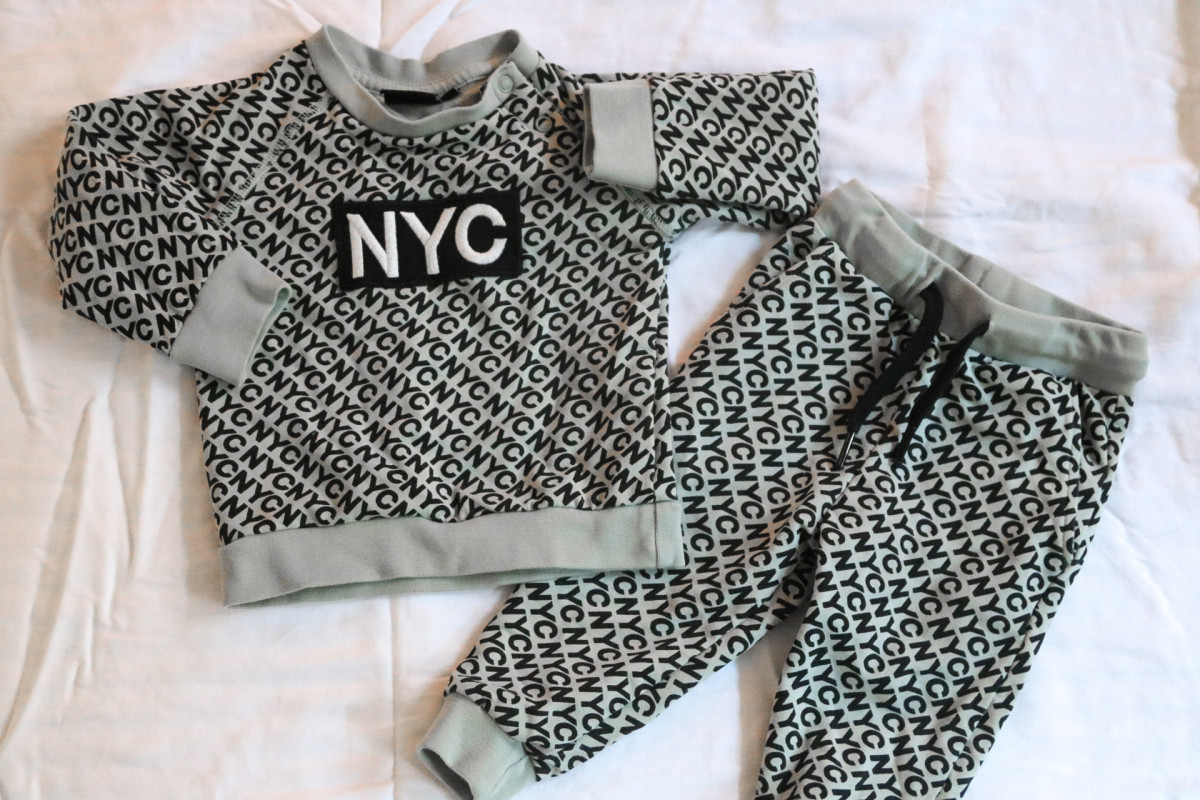 When you shop for kids clothes, what do you look for?
High, long-lasting quality? Adorable prints? Sustainability? Or comfort and ease of movement?
Finding kids clothes that tick all the boxes (to an affordable price) can be challenging. But it pays off to have a least a few invest-worthy items that will last wear, tear and a few siblings. You'll get that with most Danish kidswear brands, and that's what makes them so popular and in demand world-wide.
Read next: 10 stylish Scandinavian kids clothing brands you'll love
Danish kidswear brands
So, what exactly makes Danish kidswear brands different?
I've worked with Danish kids fashion for five years and can say first-hand: There goes A LOT of thought into designing clothes for our little ones. While brands obviously differ in design, these four aspects are general for all Danish kidswear brands:
Comfort
For Danes, kidswear is all about comfort. The clothes are comfortable and stylish at the same time, which means they're made to play in and look good in. You can expect soft fabrics and a high quality.
Functionality
One of my favorite aspects of Danish fashion – and Scandinavian fashion in general – is functionality. Kids love to tumble, jump, run and play, so their clothes need to match that. Danish kids brands are masters of incorporating clever little features like hidden pockets, easy Velcro closure, or a hood for example with a 180-degree outlook and a zip, which makes it possible to turn pants and jacket into a snowsuit in a few seconds.
Playful
Danish designers aren't afraid to play with colours, prints and textures. Yet they maintain a minimalist and classic Scandinavian style.
Sustainability
Most Danish kids brands have sustainability at heart. Sustainability is important to Danes in general; particularly when it comes to our children. Personally, I like to know that my kids aren't exposed to any unnecessary harmful chemicals.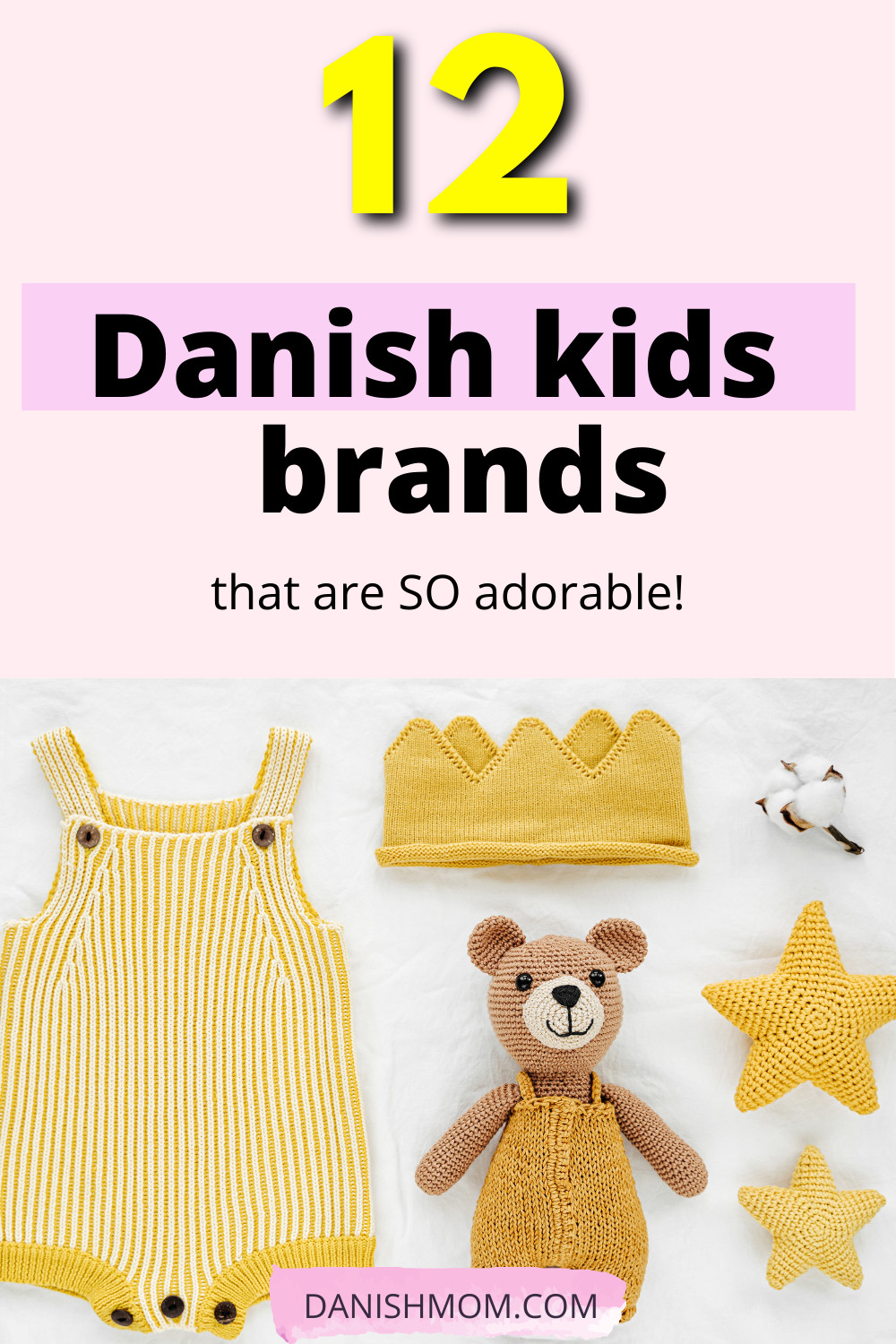 1. hummel
hummel has a special place in my heart since it used to be my workplace. The brand is known for their sporty kids' fashion and Company Karma approach – to do good while doing business.
Think adorable mini track suits, bodies, dresses, pants and shoes. All in high-quality materials with retro looks, decorated with their iconic chevrons and bumble bee logo that your child is sure to love.
Definitely a brand worth looking up.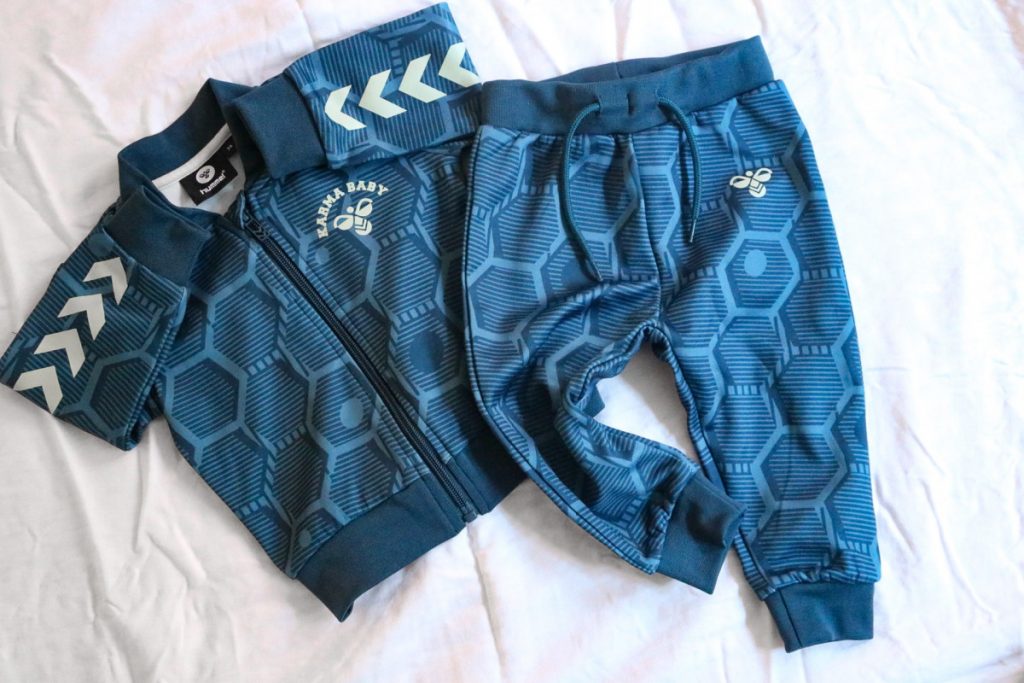 2. Molo
Another notable Danish kidswear brand is Molo.
Molo is popular for their playful, quirky prints and vivid colors. Putting kids first is essential to the brand, which is seen in their collections of practical outerwear and imaginative, sustainable and innovative everyday staples.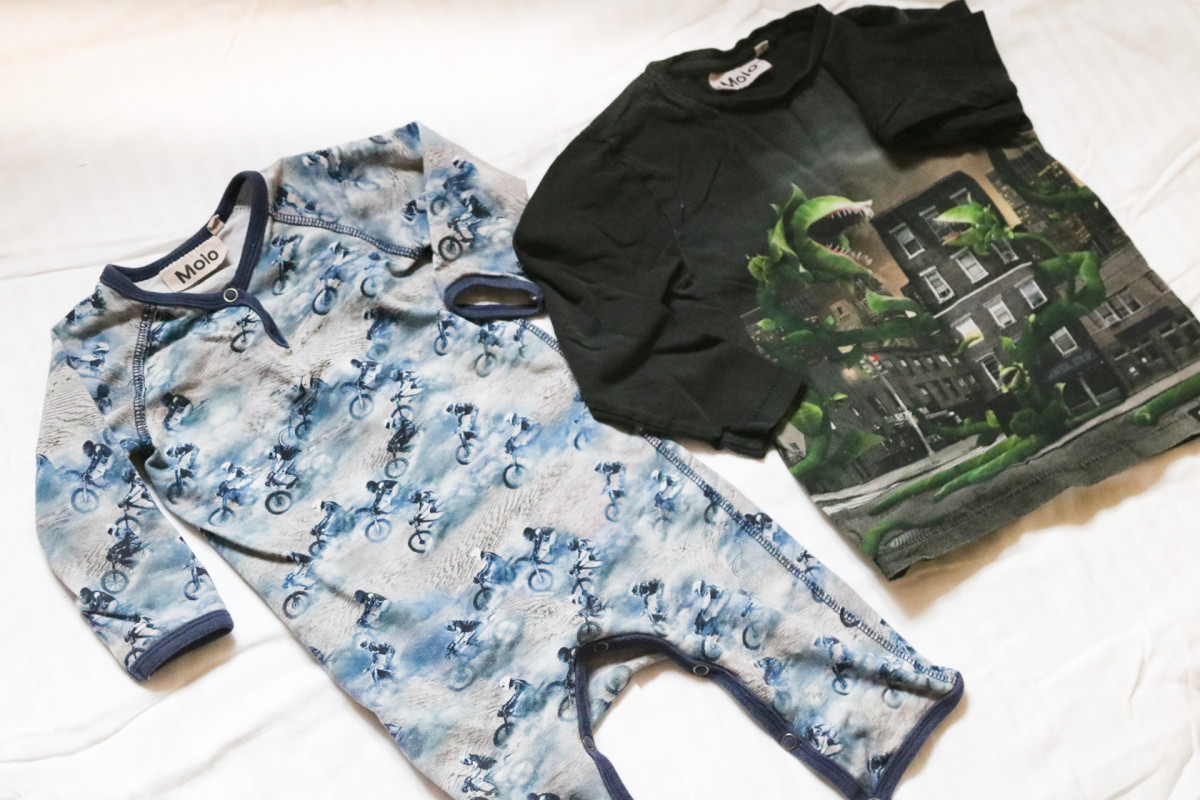 3. Katvig
Katvig is one of the leading Danish kidswear brands. The signature Apple prints and stripes are loved by fashion-conscious parents around the world, and their ethical and visionary approach to fashion is only a bonus!
Katvig collections are packed with adorable kids styles in organic cotton and recycled polyester from reused plastic bottles.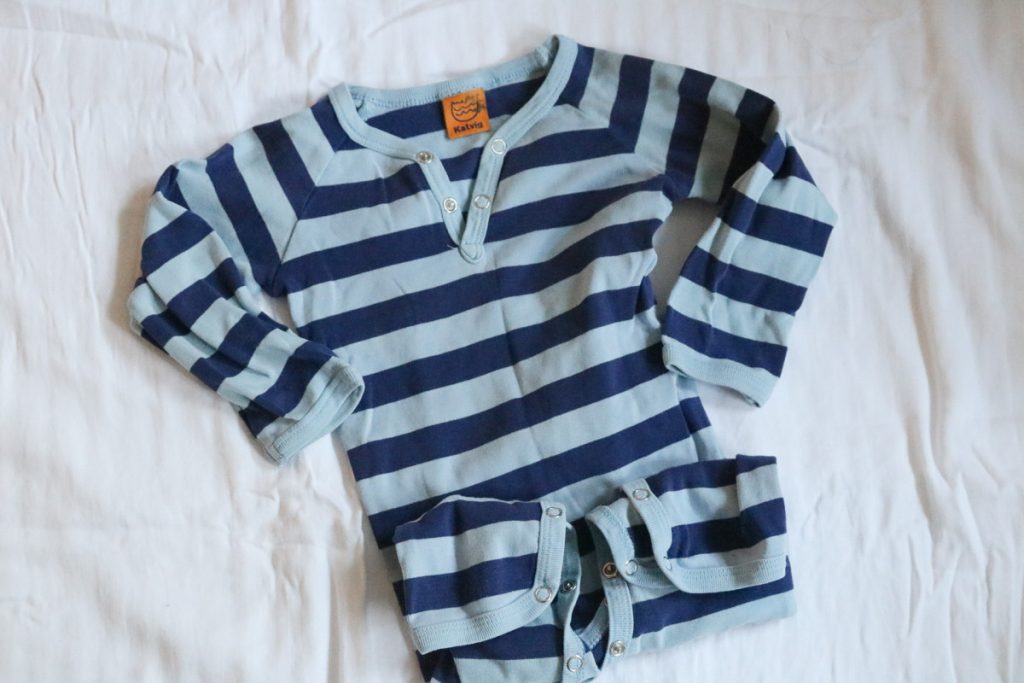 4. Danefæ
Danefæ is Oeko-Tex® certified, high-quality, Danish design for kids. With a mission to make practical beautiful, the brand designs quality products with a tribute to Scandinavian design. They definitely embrace the whimsical Nordic weather with colorful and practical designs.
5. Småfolk
If you like happy colors, you'll love Småfolk. The Danish kidswear brands that translates to "little ones" is speckled with bright, vivid colors and fun-loving all-over prints like tractors, dinosaurs and cars. All styles are crafted in Oeko-Tex® certified fabrics, free from harmful chemicals.
6. MarMar Copenhagen
Classic, sophisticated style and a strong sense of quality – that's the essence of MarMar Copenhagen.
Personally, I love how soft, smooth and stretchy their cotton/modal rib products are. It's exactly what you'd want to swaddle your newborn baby in! As a plus, MarMar designs are sustainable. Not only the fabrics and supply chain, but also their vision to minimize consumer consumption by designing high quality, timeless basics.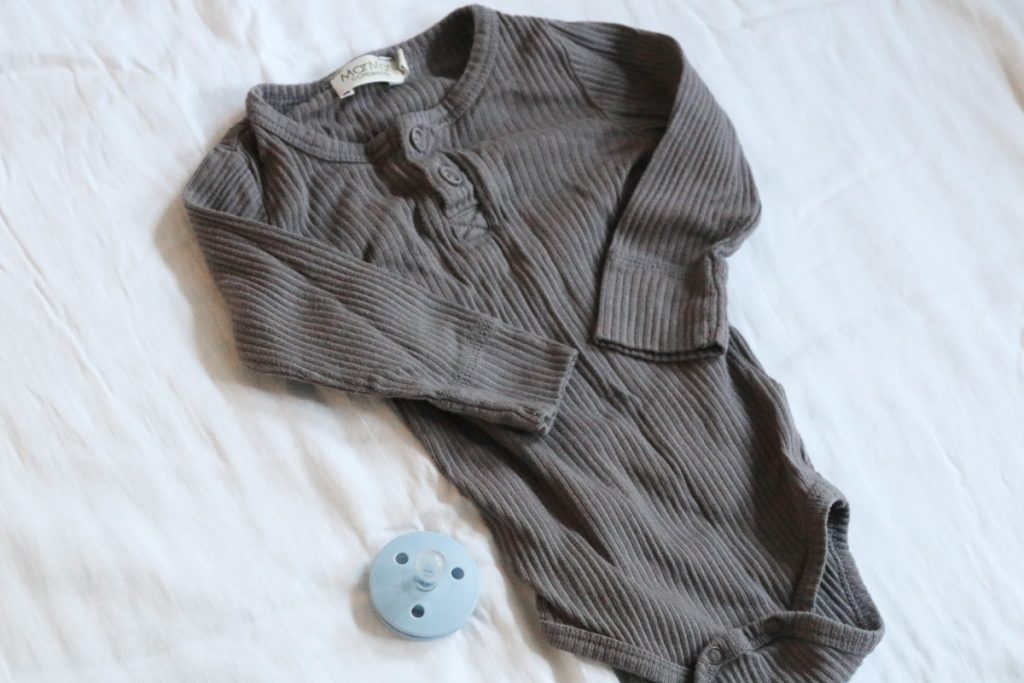 7. Wheat
Wheat designs classics with a fresh spin. High quality fabrics that are soft to the touch and easy to wear in a neutral color palette. Whether you're looking for outerwear that can withstand the Nordic climate or a cute glitter dress, Wheat is the go-to brand.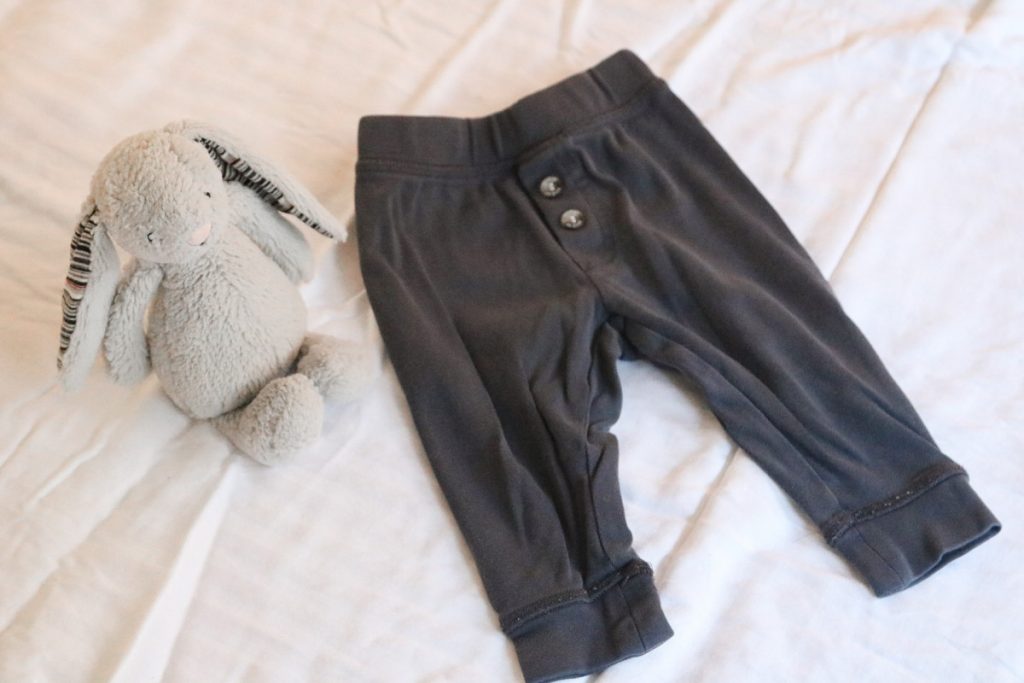 8. Soft Gallery
Soft Gallery is unique for their prints. See, each print is made in collaboration with artists from across the globe to bring art to the eye level of kids. Sustainability is part of their brand DNA and designs are timeless and personal.
Soft Gallery has been super popular in Denmark these last 5-6 years. Especially the bold, illustrated owl print.
9. Hust & Claire
I recently discovered Hust & Claire and instantly loved their prints. The brand makes functional clothes that kids can play and look good in. In other words, there are no impractical buttons, irritating seams or scratchy fabrics. That's a huge plus!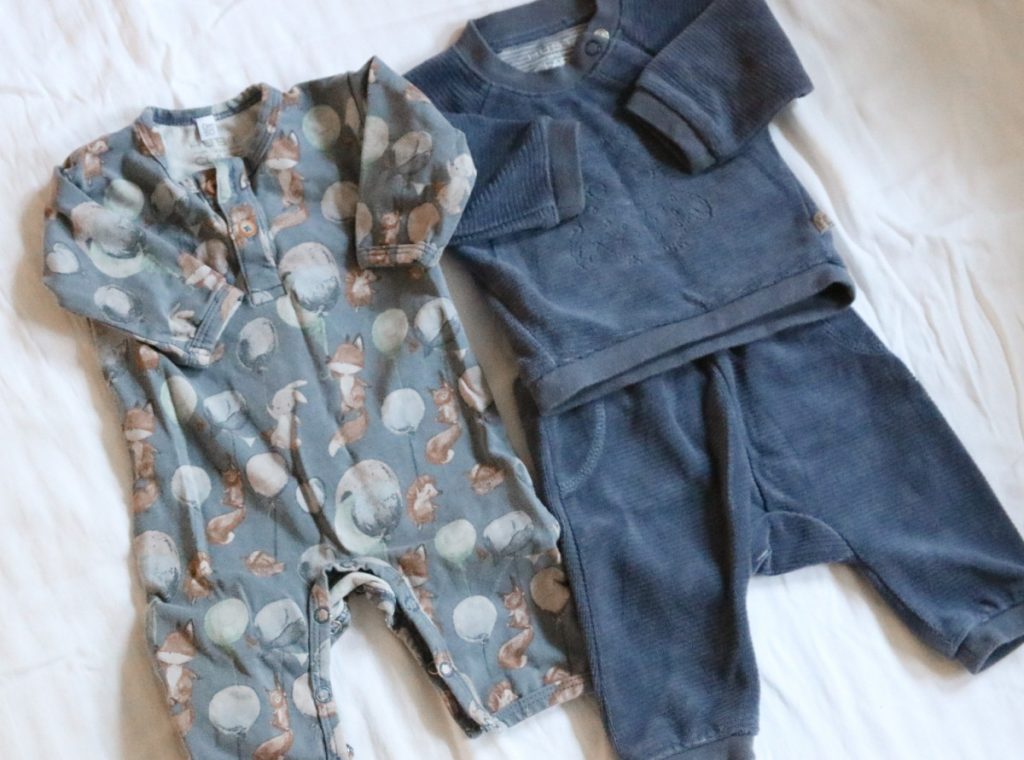 10. Petit by Sofie Schnoor
Petit by Sofie Schnoor is a luxury fashion brand that caters to chic kids around the world. Their main focus is to create comfortable and long-lasting children's clothes that can allow movement and unrestricted play. I particularly like their prints, which are edgy, minimalist and with a boho feel.
Definitely one of my favorites and worth checking out!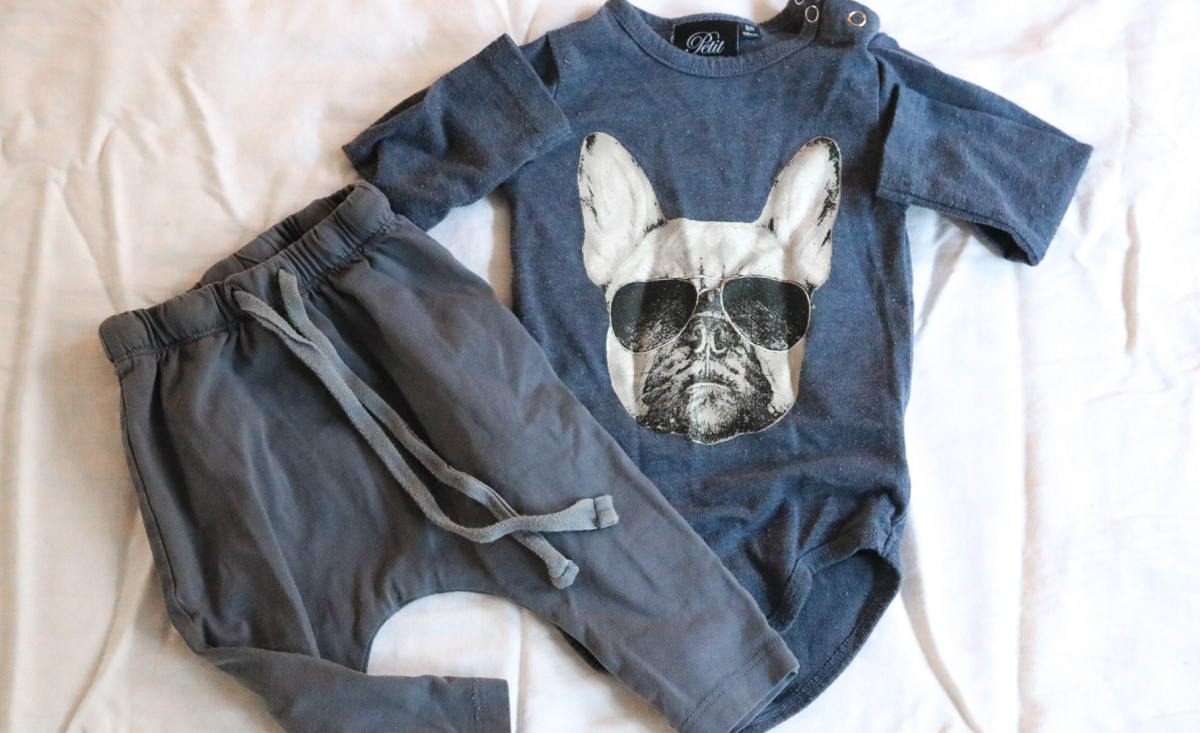 11. Gro
Gro clothes, which in Danish means "grow", are designed to grow in. The collections are known for their beautiful designs in fine cashmere and comfortable organic cotton. What I love about this brand is their ethical aspect and neutral color palette.
12. Huttelihut
I just had to include this cute wool hat and accessory brand. Danish Huttelihut designs the most adorable hats in pure materials and smart designs. Love, love their pom pom hats!
Pin it!