35 powerful affirmations for marriage
Danish Mom uses affiliate links, which means that if you make a purchase through my links, I may earn an affiliate commission.
Looking for positive affirmations for mariage? Here are my 35 favorite sentences. 
How do you feel right now? Do you feel good? Do you feel sad?
If you feel bad in any way – bitter, resentful, guilty, fearful or irritated, these feelings and thoughts don't create good experiences for you. So, those are feelings you really want to release, which you can with affirmations.
When you do affirmations, you consciously choose words that will help eliminate something in your life and create something new and positive in the future.
Think of it this way: every thought counts, so don't waste them on negative thinking. These positive affirmations for mariage are a great way to help you challenge and overcome self-sabotaging and negative thoughts. When you repeat them often and believe in them, you CAN make positive changes in your life.
What are affirmations?
Basically, an affirmation is a positive sentence that you repeat to yourself to build up confidence and self-belief. It's very easy. All you have to do is pick a sentence or statement and repeat it to yourself.
You may want to use affirmations for marriage to boost your self-esteem, to encourage positive changes in your life or to motivate yourself. If you find yourself having negative thoughts often and don't know how to combat them, daily affirmations can be helpful. Choosing one or several sentences and repeating them to yourself on a daily basis, can make changes in the way you feel and think.
You can repeat them as often as you like. If you need some ideas for how to practice them, I've written some below.
Read next: 70 positive affirmations for birth
How to do your affirmations for marriage
There are no rules about frequency or timing when it comes to doing affirmations. In my experience, however, you should repeat them daily, three to five times.
Replacing negative thoughts with affirmations can get you get an optimistic mindset. But – there's a little more to it than just repeating a positive sentence to yourself a few times a day.
Sometimes, people will say their affirmations in the morning and then complain the rest of the day. And that doesn't really work. Saying affirmations is only part of the process. What you say, think and feel the rest of the day is even more important.
Here's how to get the best outcome:
First, take a deep breath and relax your mind
Say your affirmations in the morning in front of the mirror
Repeat when you're in bed at night
Only use present tense. For instance, start with: "I am" or "I have" instead of "I will have" or "I'm going to", where your thoughts are in the future.
35 positive affirmations for marriage
I only attract healthy, loving relationships. I am with the love of my life, and I'm happy.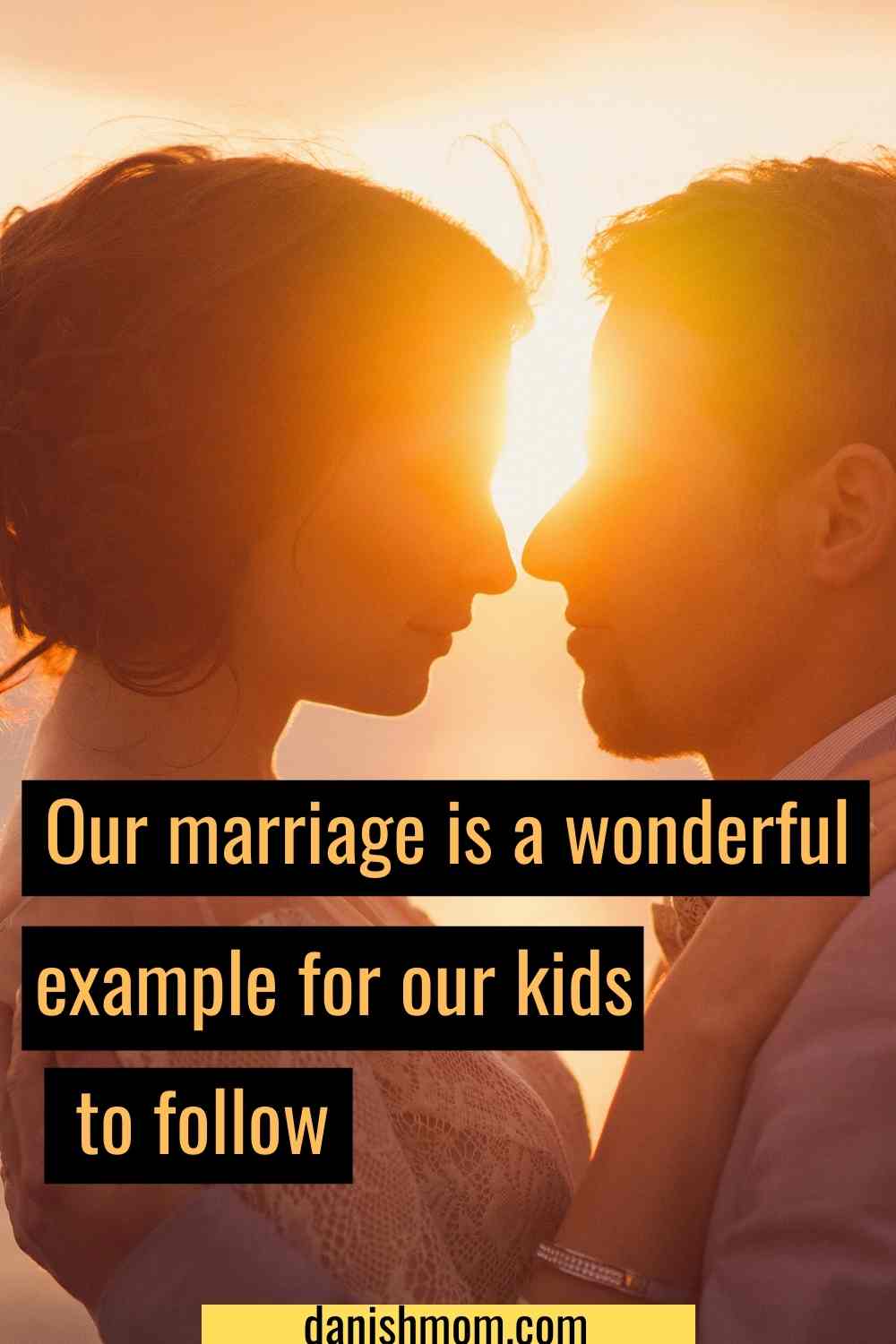 I am thankful for my husband and everything he does for our family. My happy thoughts help create my happy marriage. My husband is a wonderful man and father. I am so grateful for being loved and to grow old with my husband. Happiness is the natural state of my marriage. It is in perfect health. I deserve love, romance, and joy—and all the good that life has to offer me. I am safe in my relationship, and I give and receive lots of love. I am willing to let go. I admire and respect my husband. My marriage is full of passion. I forgive my husband for not being perfect. I seek to understand before being understood. I communicate openly with my husband and resolve conflicts with respect. My marriage gets more fabulous every day. I attract love and happiness. My relationship is open and honest. My love for my husband grows stronger every day.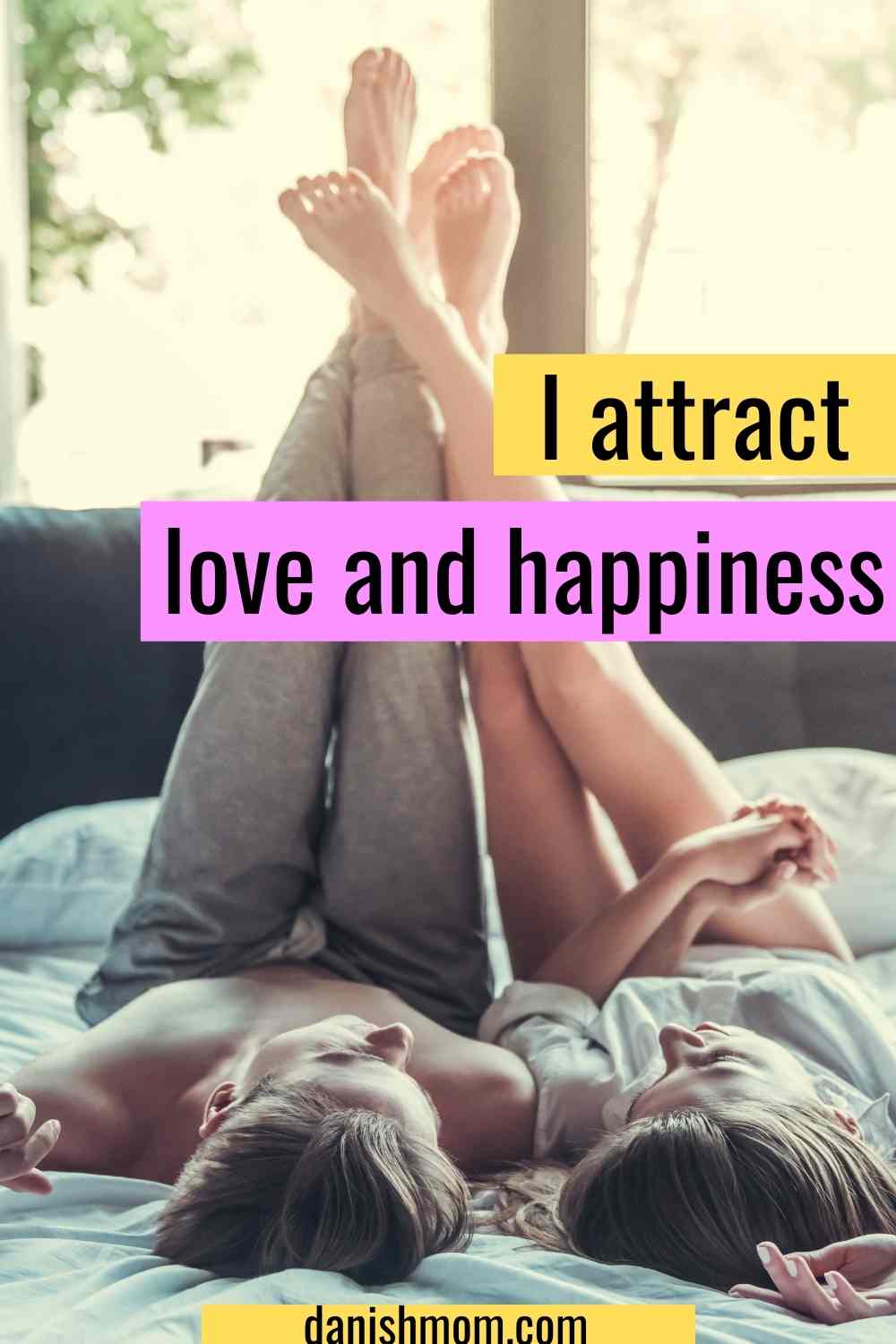 There will be trying times but we work through them together. I choose to see the good in my husband and forget the petty. Our marriage is a wonderful example for our kids to follow. Today, I focus on what I can do for my husband, not what he can do for me. I welcome love into my life. My soulmate and I go on frequent dates to reconnect.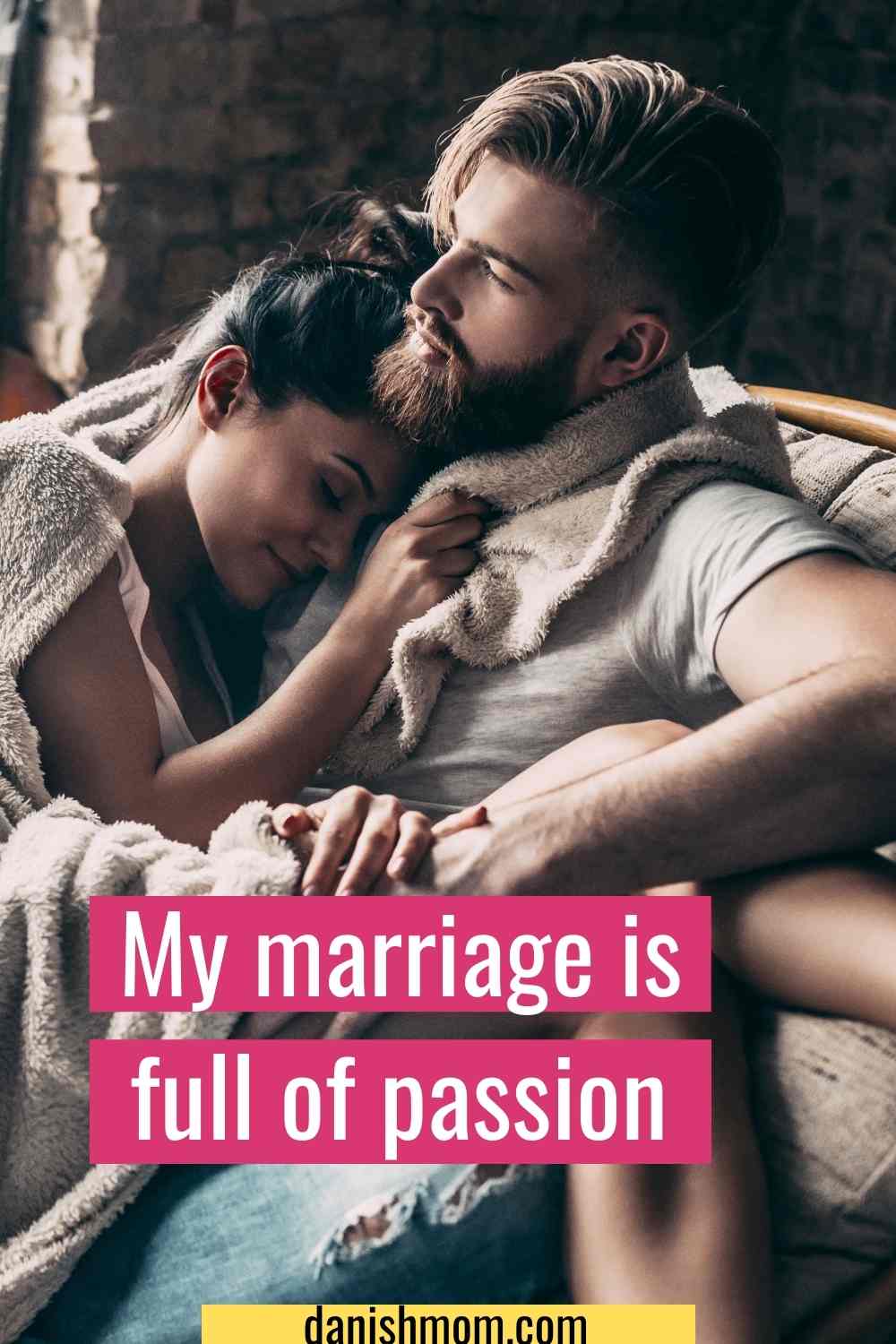 I love my husband just as he is. I do not try to change him. I choose my marriage every single day. I am committed to making this work. Together we can overcome anything. We are strong as a couple, but also as individuals. We embrace our differences. My relationship is fulfilling and meaningful. My marriage is resilient. I have a wonderful lover and all is well. I choose peace over the need to be right. I am at home in my marriage.