How to warm bottles on the go (5 easy tips)
Danish Mom uses affiliate links, which means that if you make a purchase through my links, I may earn an affiliate commission.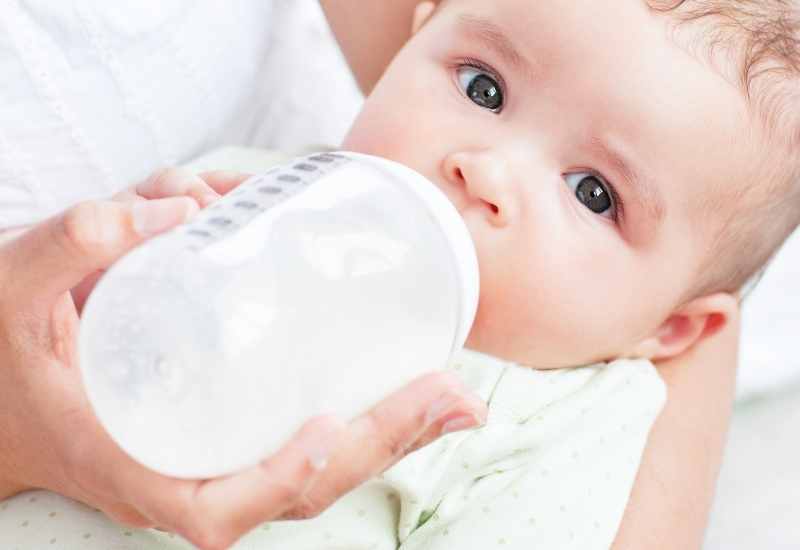 We've all been there. You're ready for your first trip with baby out of the house, and you're wondering how to warm bottles on the go.
Don't panic. There are several ways to get around this, and I've listed the five easiest ways below.
Let's take a look.
Read next: 10 bottle feeding must haves
Does breastmilk or formula have to be warm?
No, not in particular.
However, there's more to it than this, which makes knowing how to warm bottles on the go still very important. Just because the answer is no doesn't mean you can be careless with handling baby formula on the go.
Breastmilk doesn't need to be warm, but most babies do prefer it to be warm. You're likely to notice this all by yourself very early on.
This means that your little one is pretty likely to reject their milk unless it's been preheated to a suitable and comfortable temperature before feeding. It's likely that you'll have trouble feeding your little one when you're bottle feeding on the go unless you have warmed it up to their liking first.
More importantly, the water for the formula must be sterilized first, before feeding. You can do this necessary sterilization by pre-boiling the water, which makes knowing how to warm bottles on the go vital. That's what we're going to cover here.
You shouldn't just be heating bottles on the go for your baby's satisfaction, but also for their safety.
How warm should it be
Before we look at the best way to warm bottles when you're out of the house or off traveling, let's establish how warm the milk needs to be, as well as how hot is too hot for your baby's health and their comfort.
The ideal temperature for heated baby formula is 37 degrees.
The best way to test the comfort of the heat before feeding it to your baby is by splashing a few drops on your own wrist. The temperature should feel comfortable there. If it doesn't, it's going to be too hot for them to drink, and that is obviously dangerous for them.
A good rule of thumb when it comes to heating baby milk on the go is that any temperature over 60 degrees will be far too hot for your little one. First of all, it will burn your baby's mouth. As well as this, a side effect of too much heat is that the antibodies in the milk will be destroyed.
Once heated to 37 degrees (using methods such as a baby bottle warmer on the go, which I'll cover in a moment), serve the bottle to your baby immediately.
5 easy ways to warm bottles on the go
Now, let's look at how to warm breast milk on the go. Warming a baby bottle requires a handful of steps and can be eased with a few handy tips, and that's what we're going to cover here. These are five tips for heating breast milk on the go (and formula).
1. Bring ready-to-feed or liquid formula
This is a fantastic hack for how to warm breast milk in public: don't.
If you bring ready-to-feed formula, you don't need to. It is already heat-treated and sterile. Because of this, you don't have to worry about heating the formula to a point at which it is sterilized. You only need to warm it to a pleasant temperature for drinking.
A great trick for warming bottles on the go, especially ones that don't need to be sterilized, is to place the bottle under the baby's duvet in the pram. That way, the formula gets heat from the baby's body heat and can be poured directly into the bottle and given without further heating. It'll be at the ideal temperature after a while and your baby will drink it happily!
2. Bring boiled water in a thermos
This trick for how to warm bottles on the go requires you to have a baby thermos. Fill that thermos with water you boiled at home, then mix the pre-boiled water with formula powder just before you bottle feed your little one.
It's important to do it in this order: pre-boil water at home, bring it in a separate thermos, then mix it with formula powder and feed. There are two reasons for this.
First, you can't mix baby formula with boiled water at home and then bring it with you. Second, you can't reheat baby formula with boiled water because there is a high risk of creating harmful bacteria, just like with reheating certain foods at home.
3. Use a portable bottle warmer
One of the most popular tricks for how to warm baby bottles is to use a bottle warmer on the go. Portable bottle warmers are specifically designed to easily, quickly, and safely warm bottles on the go.
This Tommee Tippee bottle warmer is one great example of the ideal thermos bottle warmer for warming bottles while traveling. It doubles as a baby thermos for bringing pre-boiled water, while also being compact in shape and size, making transportation easy and stress-free. It also doesn't require electricity to function.
4. Bring a Yoomi self-warming bottle
This funky-looking baby bottle warmer fits into any Yoomi Baby Bottle and will heat the milk to the ideal temperature in just sixty seconds. This is incredibly fast and efficient, which, as you know, is so important when you're traveling or out of the house and your little one is distressed and hungry.
The stress levels of both you and your baby will be minimized when you're able to provide them with perfectly warmed milk within the space of a minute.
5. Bring a hot hand warmer
Here's another great tip for how to warm bottles on the go; one that doesn't involve actually bringing a baby bottle warmer. Rather than taking up space by bringing a portable bottle warmer, bring along a hot hand warmer.
These hot hand warmers from HotHands are odorless, disposable, and safe. You simply take them out of the packet, shake them, and give them a little time to gradually heat up. You can use this to gradually heat up your baby's formula before feeding them.
More stuff you'll love