10 best bottle warmers for Comotomo (for all budgets!)
Danish Mom uses affiliate links, which means that if you make a purchase through my links, I may earn an affiliate commission.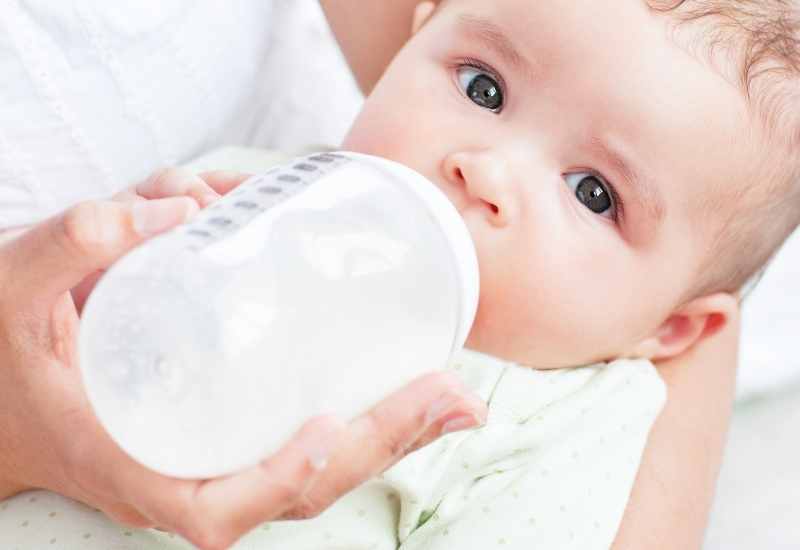 Looking for the best bottle warmer for Comotomo bottles? Here are my favorites for heating milk in minutes.
The amount of baby stuff you'll add to your baby registry is a personal decision. As a minimalist mom, I go for the bare essentials, while others feel better having all the baby things to meet the many needs of their little one.
If you're all in for making life easier for yourself, though, a bottle warmer might be for you. It can be a lifesaver at 3 a.m. when your baby wakes up hungry, refusing to drink cold milk. With each of these bottle warmers, you simply put the bottle in and within minutes, you've got a ready-to-go bottle at the perfect temperature.
Check out my picks to find the best bottle warmer for you.
Why use a bottle warmer?
Before we decide on the best bottle warmer for Comotomo bottles, we need to address the elephant in the room: why use a bottle warmer at all?
The obvious answer is that bottle warmers help keep milk at the ideal temperature for your baby to safely enjoy their meal. But it goes beyond even that. Using a bottle warmer means that the nutrients contained in breast milk, a chilled bottle or even refrigerated baby food are kept intact for longer. Your baby won't only be happier, but also healthier!
There is also the added benefit of portability. If you get yourself a travel bottle warmer, you can head out onto the road while keeping your baby's milk warm and healthy.
How does it work?
There are two answers to this question because there are two main types of baby bottle warmers: water bath and steam heat.
Water bath bottle warmers move water around the bottle to provide a slow but even warming effect. Steam heat bottle warmers use a water reservoir to heat an internal heating element. This works quickly but can be uneven.
Things to consider when buying a bottle warmer
A baby bottle warmer can be a very useful and important piece of tech, so it's important to consider all the factors before making your decision. When shopping for the best bottle warmers for Comotomo, keep in mind these important factors.
Compatibility
Here we're mostly looking at compatibility with Comotomo bottles but it's also worth picking up a bottle warmer that's compatible with multiple bottle types in case you decide to switch brands down the line.
Time
Consider the heating speed of each bottle warmer. You'll be heating bottles at night pretty often, and your baby will be feeling very impatient. So it's important to find a bottle warmer that heats quickly and evenly.
Travel friendly?
You can get yourself a travel bottle warmer if you want to be out and about often. Check to see which bottle warmers are travel-friendly first, and how they work on the road. Do they require electricity? What's the size and how much does it weigh? Consider these questions first.
Alternatives to a bottle warmer
Before you choose to buy a baby bottle warmer, it's also worth remembering that there are alternatives. Two of the most common alternatives are heating a baby bottle in hot water or in the microwave. However, these methods come with some obvious negatives:
Overheating is a real danger, and that can lead to a reduction in key nutrients. You can burn away some of the nutrients that your baby needs
These kinds of heating can lead to uneven distribution of heat through the milk, meaning that all the milk in the bottle isn't the exact same temperature
Using hot water can be slow and cumbersome, taking a long while to prepare. When your baby is being impatient, this is far from ideal
You can't be as precise with hot water or a microwave. Underheating or overheating is so easy to do, which may potentially waste a batch of milk
10 best bottle warmers for Comotomo
If you are using a Comotomo bottle, you need a good bottle warmer compatible with Comotomo, and that's what we're going to look through now. I'll give you the pros and cons of these ten bottle warmers, so that you can find the best one for you and your little one.
1. Philips Avent Baby Bottle Warmer
This baby bottle warmer by Philips was a Moms' Pick Best of 2018. It has a small and slender design which allows it to fit perfectly on a nightstand.
Pros:
Takes three minutes to heat four ounces of milk.
Milk can be held at your preferred temperature
Circulation allows for even distribution of heat
Cons:
No timer means you have to keep watch as it heats
No indicator or alarm for when it reaches the perfect temperature means it has a tendency to overheat milk
2. Philips Avent Fast Baby Bottle Warmer
This $50 baby bottle warmer is one of the best bottle warmers for Comotomo. It can heat five ounces of milk in three minutes and heats milk both gently and evenly.
Pros:
Milk can be kept warm for a full hour, keeping nutrients intact
A light indicates the heating progress and when milk reaches the ideal temperature
Compatible with Comotomo bottles as well as several other brands
Cons:
The warming speed can still be on the slow side for some parents
3. Tomme Tippee Closer to Nature Bottle Warmer
This bottle warmer has a low price while also being an ideal travel bottle warmer. Portability is a huge benefit for this particular bottle warmer.
Pros:
A compact design allows it to fit in a bag easily
Securely stores hot water for portable heating
Specifically designed for busy moms on the move
Cons:
Reports of leakages have occurred
A lot of heat gets lost when pouring
4. The First Years Quick Serve Bottle Warmer
Being compatible with a huge range of baby bottle brands makes this one of the best bottle warmers for Comotomo. It is also able to sanitize multiple pacifiers at once.
Pros:
Small size makes it easy to set by your bedside
Very quick and easy to prepare
Works with a range of different bottle types
A great bottle sterilizer for Comotomo
Cons:
Requires constant refills between uses
Easy to overheat if you add too much water
5. Cuisinart BW-10 Bottle Warmer
This compact bottle warmer uses steam to heat glass or plastic baby bottles.
Pros:
Very easy to use (great for new parents)
Steam heating means it is quick and efficient
Leaves no hot spots
Cons:
More expensive than other brands with no added benefits
6. Boon Orb Bottle Warmer
The Boon Orb uses steam to heat bottles evenly in order to avoid hot spots. It heats a wide range of bottles, including disposable ones.
Pros:
Auto-off feature avoids overheating
Can also be used to heat up baby food (using included food basket)
Fits almost all bottle types
Cons:
The measurement values are needlessly complicated
The bloated size can be cumbersome
7. Bubos
With three-minute heating and an automatic shut-off, this is a safe and efficient option for heating baby bottles.
Pros:
A universal fit makes this ideal for most bottle types, including Comotomo
Uses steam to heat, as well as defrost breast milk
Light and compact size
Cons:
Measurement conversion can be confusing, especially at 2am
8. Baby X
Allowing for sterilization and boasting the ability to lock in all nutrients, this is easily one of the best bottle warmers for Comotomo.
Pros:
LED indicator lets you know when heating is finished, and if the temperature drops
The extended heating process fully sterilizes bottles
Comes with tongs to make warming even safer
Cons:
Not the fastest option for warming
9. Munchkin High-speed Bottle Warmer
This bottle warmer can have your baby's milk ready as quickly as ninety seconds after warming begins, making it a great high-speed option.
Pros:
Extremely quick
Uses an alarm to avoid overheating
Cons:
Finding the ideal temperature can be difficult
10. Kiinde Kozi Bottle Warmer
This is one of the most popular and beloved baby bottle warmers on the market today, making it one of the best bottle warmers for Comotomo bottles.
Pros:
Uses an auto-shutoff feature to avoid overheating
Uses a water bath so there is no danger of steam scalding
No need to add water before every use
Cons:
Known to break surprisingly easily
More stuff you'll love